Sponsorship Prospectus
The only conference and exhibition dedicated to Serviced Apartments, Extended Stay, Branded Residence and Short Term Rentals for the region
As a sponsor, you have the unique opportunity to demonstrate thought leadership as part of the agenda, whilst promoting your product or service to a quality, engaged audience. The event provides unique access to leading real estate developers, owners, operators, brands, investors, bankers, advisors, lawyers, suppliers and other stakeholders. Offering your company the unique opportunity to do business whilst amplifying your connections and the reach of your product or service.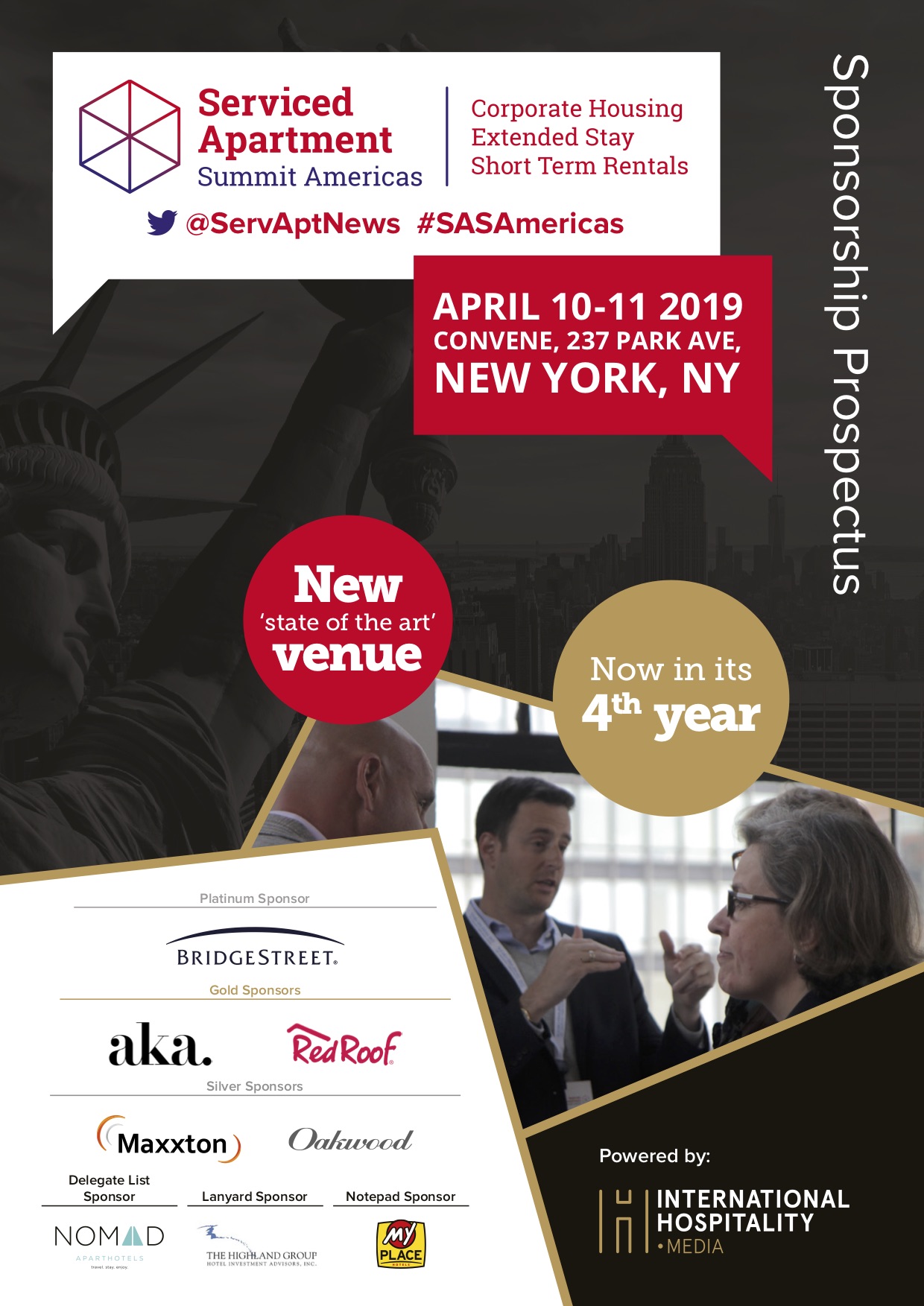 "It's great, I love the setting, I love meeting the people here, it's been very engaging and I'm really looking forward to meeting some more cool people.

Joseph DiTomaso, co-founder, AllTheRooms - 2019
Subscribe

and keep up-to-date
Tickets will be made available soon.